C.F.C.C. Club Show Information
Welcome to the CFCC's Information Page on the Central Florida Coin and Money Show. This show is held twice a year and is FREE to the public. Show information and directions are available below. We hope to see you there!
Upcoming Club Show Dates
Spring 2015 - March 27-29, 2015
Fall 2015 - September 26-28, 2015

2015 Spring Show Hours
Dealer Set-up
Thursday, March 26, 2015
from 1pm-6pm.
Public Hours
Friday, March 27th, 2015 - 10am-6pm
Saturday, March 28th, 2015 - 10am-6pm
Sunday, March 29th, 2015 - 10am - 3pm
Show Location and Directions
VFW in Apopka, FL
519 S. Central Ave
Apopka, FL 32703
Directions:
Take I-4 to exit 92. Proceed West toward Apopka. Continue on FL-500 E/US-441 S/E Main Street. Turn left on S Central Ave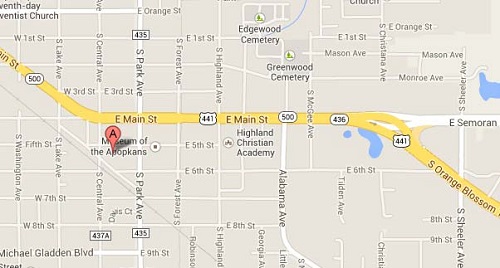 Dealer Information
We have taken the liberty of posting all necessary show documents and relevant information for your convenience. Please fill out and return your contract and payment to the address listed at the bottom of this page.
Dealer setup is on THURSDAY afternoon (unless otherwise noted)
Attention! Bourse Tables and Early Bird Badges (allowing early entrance for those without a table) are still avaliable for purchase for all above shows. Reserve yours now by submitting a bourse contract and deposit/payment to the CFCC.
Please note that Early Bird Badges may be purchased at the door for $30.00
For more information on our show referencing bourse applications and other dealer information, contact:
Central Florida Coin Club, Inc.
PO Box 568061
Orlando, FL 32856-8061
-or-
Bourse Committee



Click here to contact the CFCC Bourse!